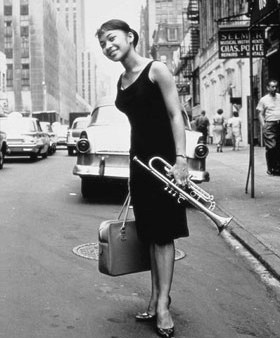 Be yourself,
everyone else is taken
We are constantly on the lookout for unique and promising acts to work with. We don't try to change people or make them into something they're not, but we do help them reach their full potential.

We guide artists and musicians, help them realize their vision, and make their art come alive. Another important aspect of what we do is making music accessible in the sense that it can stand and hold its own in comparison to the best of what's out there.

Today, there is more music being made than ever before. To stand out and be taken seriously, you not only have to be original and make great music, but the overall production quality needs to be at least as good as everything playing on the radio. Don't get us wrong, we know there is a lot of really crappy music on the radio. We're talking about production quality.


The production process
Two of the most important aspects of the production process, which also happen to be our specialties, are making sure that you get the best possible takes from the vocalist, and creating a mix that glues everything together and presents the song the way it was really meant to be heard.

Vocal Direction
Our work starts already during pre-production where we analyze the dynamics, the lyrics, and the emotional landscape of the song. There is a lot more to a great vocal performance than just technique. With the help of our three professional vocal teachers, we always get the best out of every singer. Presence, expression, filtering out the unnecessary, and emphasizing the little quirks and strengths that make a voice special. Worrying about all these things is our job, not the singer's.

Mixing
The final piece of the puzzle is as much an art form as it is a science. In addition to having the right equipment, creating a great mix requires a mix engineer with all the technical skills, an amazing set of ears, and tons of experience. It takes the ability to hear what's there and instantly know what it can become. It's about understanding the artist and the song, seeing the greater picture, bringing out the strongest parts and intensifying them.

Everything else
Of course there's a lot more to creating great music. In addition to the wonderful creative environment of our studio (located smack in the middle of Gothenburg), we have all the best software and gear needed to create amazing recordings of anything except large orchestras and acoustic drum kits. And for those occasions we partner with other facilities such as the Gothenburg Opera House.

Access to the right musicians is another important aspect, and we have a great network of players to call on when we need to. And if backup singers are needed for a project, we have the complete database of our Vocalist Casting Service at our disposal. Through our small independent record label, we're also able to help with distribution.


Get in touch!
If you are or represent an artist or a band and you're interested in working with us, please don't hesitate to get in touch. However, please understand that we are very passionate about our work and choose to only take on projects where we see great potential and believe we can make a difference.